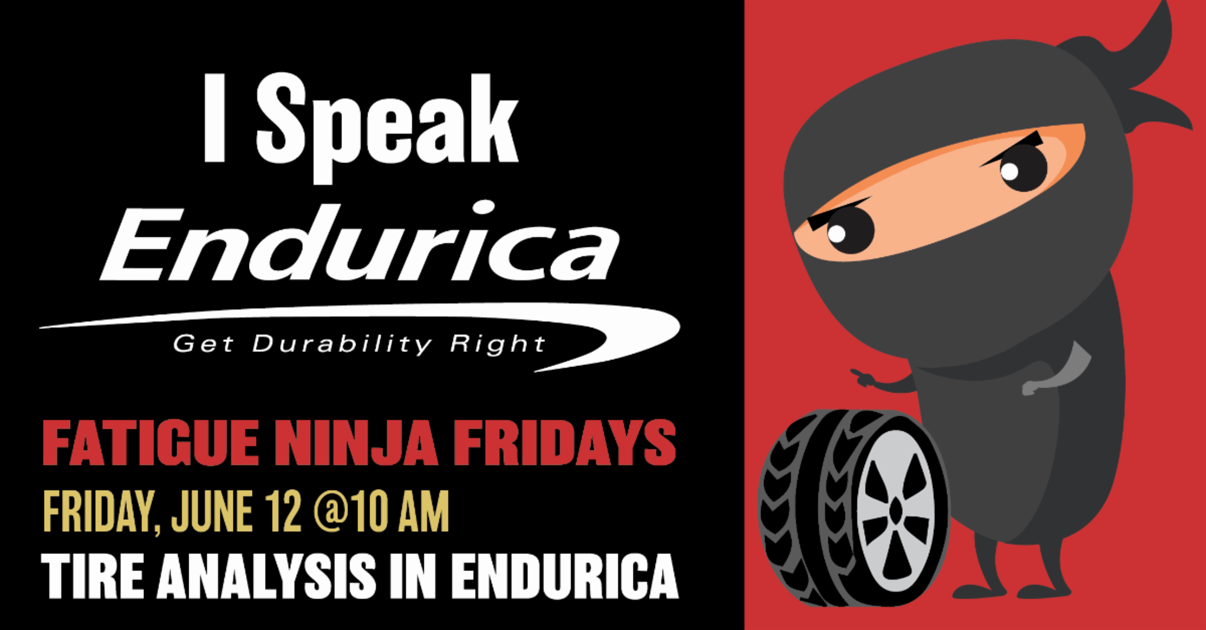 About Fatigue Ninja Friday #5 Tire Analysis
Presenters for this Fatigue Ninja Friday are Dr. Will Mars the Founder and President of Endurica and Mark Bauman a Support Engineer.
This Fatigue Ninja Friday discusses the proper workflow for analyzing tires in both Endurica CL and Endurica DT. This is key information on how to properly use the Endurica software to efficiently analyze tires.