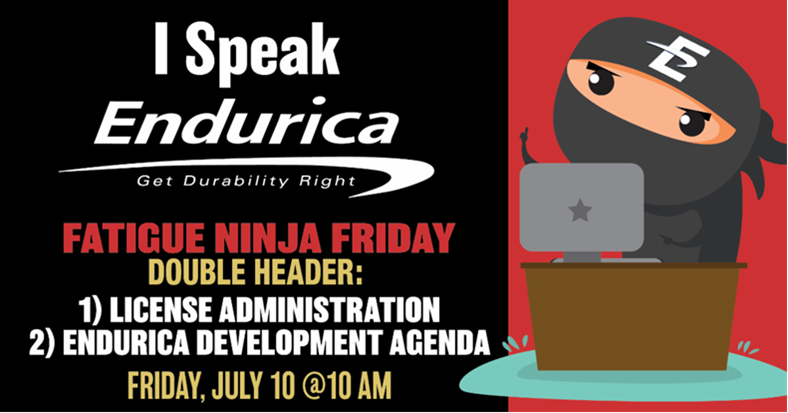 Fatigue Ninja Friday #6 License Administration
Presenters for this Fatigue Ninja Friday are Dr. Will Mars, Founder and President of Endurica, and Jesse Suter, Development Engineer.
It's time to get down to basics with instruction on how to properly manage your Endurica license. The course covers how to be a license manager, license file contents, troubleshooting processes, and more. We have all heard basic training is tough -- but these two make it easy and painless.