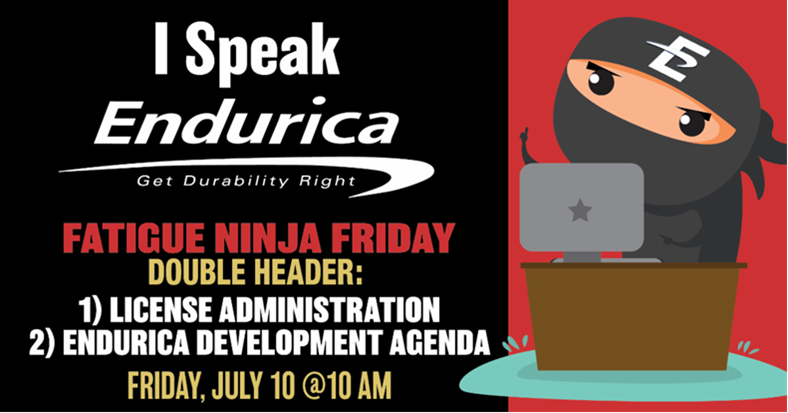 About Fatigue Ninja Friday #6 License Admin
Presenters for this Fatigue Ninja Friday are Dr. Will Mars the Founder and President of Endurica and Jesse Suter a Development Engineer.
This Fatigue Ninja Friday is all about how to properly manage your Endurica license. We will go over how to be a license manager, the processes for troubleshooting, license file contents, and more.