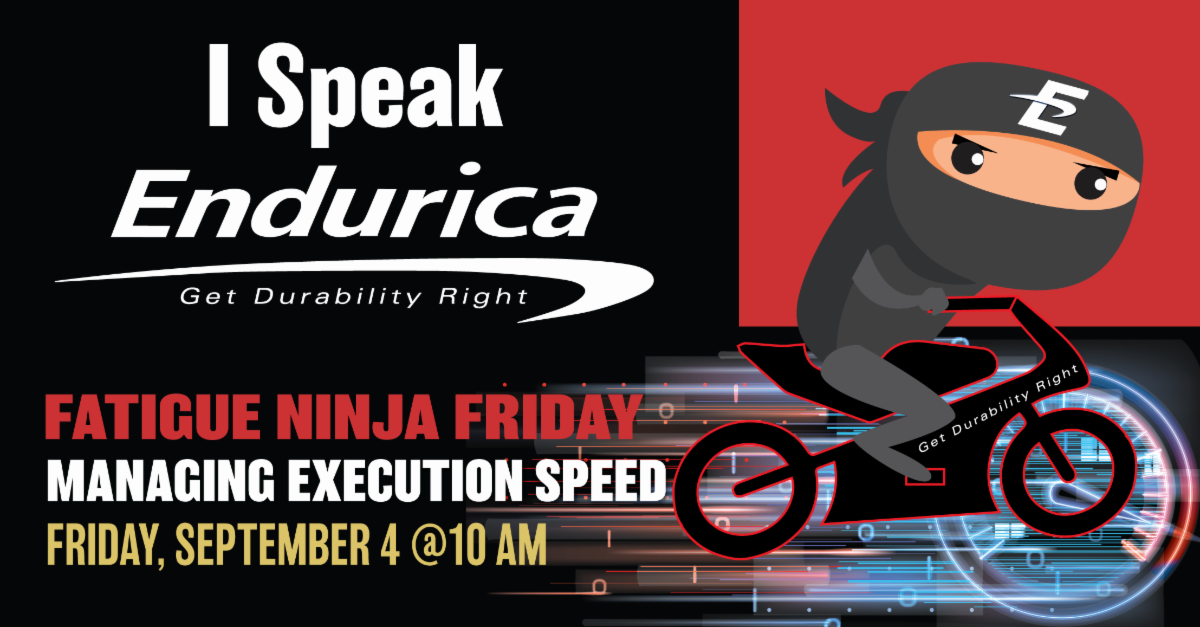 Fatigue Ninja Friday #8 Managing Execution Speed
This Fatigue Ninja Friday features Jesse Suter, a Development Engineer here at Endurica.
Parkinson's law says that "work expands so as to fill the time available for its completion". But your boss wants your analysis done in less than the available time. Jesse will show you how to manage the execution speed of Endurica analyses. There are many options: parallelization, integration settings, critical plane search discretization, thresholding, element subsets, signal defeaturing. And there are some tradeoffs. By the end of this session, you will be able to negotiate these settings like a pro and get your work done with time to spare!