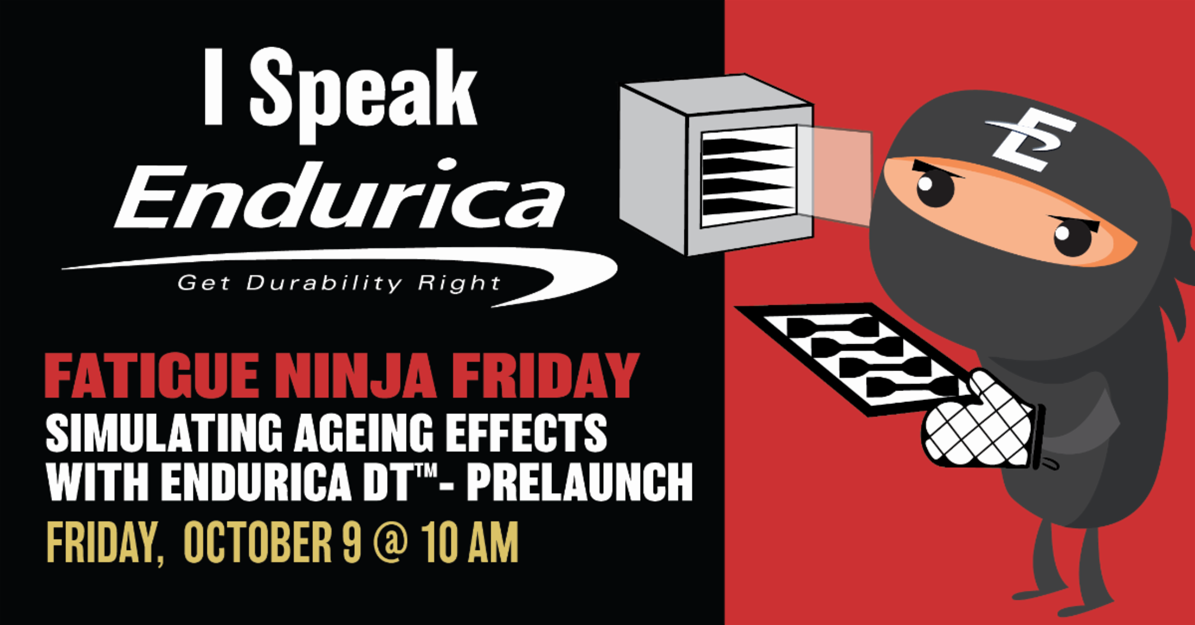 Fatigue Ninja Friday #9
Simulating Ageing Effects with Endurica DT
The presenter for this Fatigue Ninja Friday is Dr. Will Mars, Founder and President of Endurica.
Do your stiffness, strength and fatigue properties evolve due to long term, high temperature heat exposures? We've got you covered. With Endurica's ageing feature, you can define material property master curves, define Arrhenius law activation energy, define exposure time and temperature. You can compute ageing time equivalents, update stiffness and crack growth properties incrementally as the material evolves, and update your finite element model with stress-strain behavior changes with regard to heat exposure time. Endurica DT Fatigue life calculations take into account these material property evolutions. 
After this session, you will be ready to run your own analyses of combined fatigue and ageing effects.